Buying Avant-Garde Paintings as a Fine Art Investment
More and more long-term investors are buying art as an investment to round out their portfolios. Not only does a fine art investment address internal space considerations, but it's also a relatively safe bet in terms of profit. 
If you want to make a fine art investment, and you are looking for an artist to invest in, David Stanley Hewett's work will be a valuable asset to your portfolio. Hewett's paintings evoke subtle, powerful emotions that breathe energy and life into any space. 
Are you searching for investment art for sale? Contact us to learn more about how you can procure a painting from David Stanley Hewett.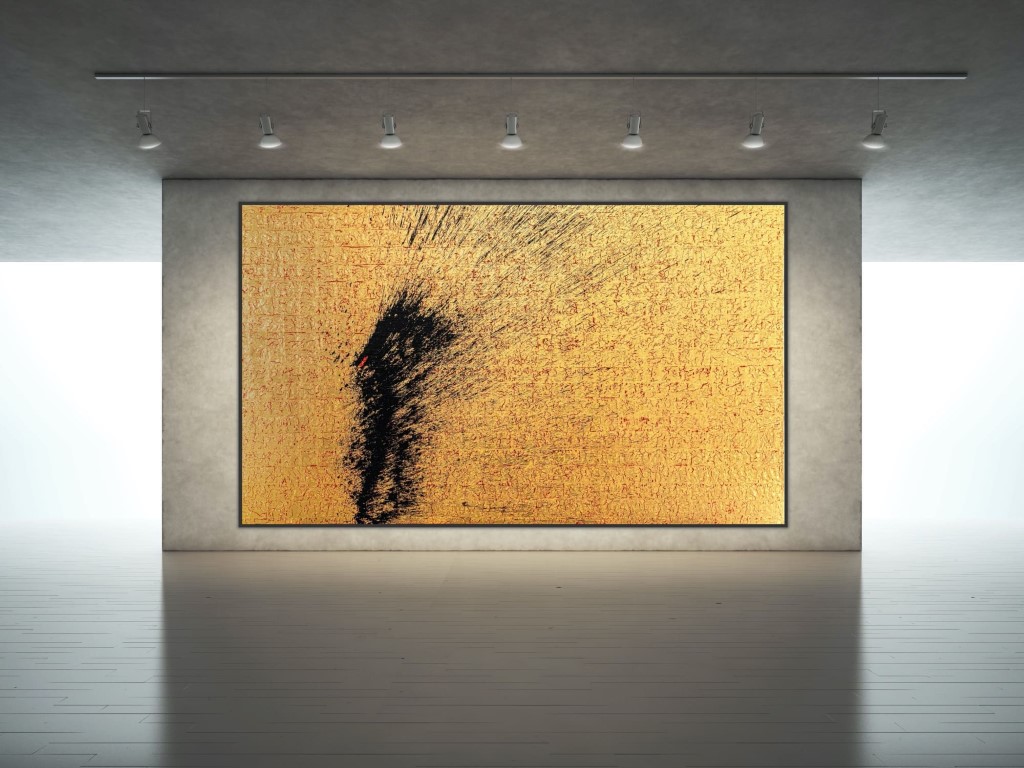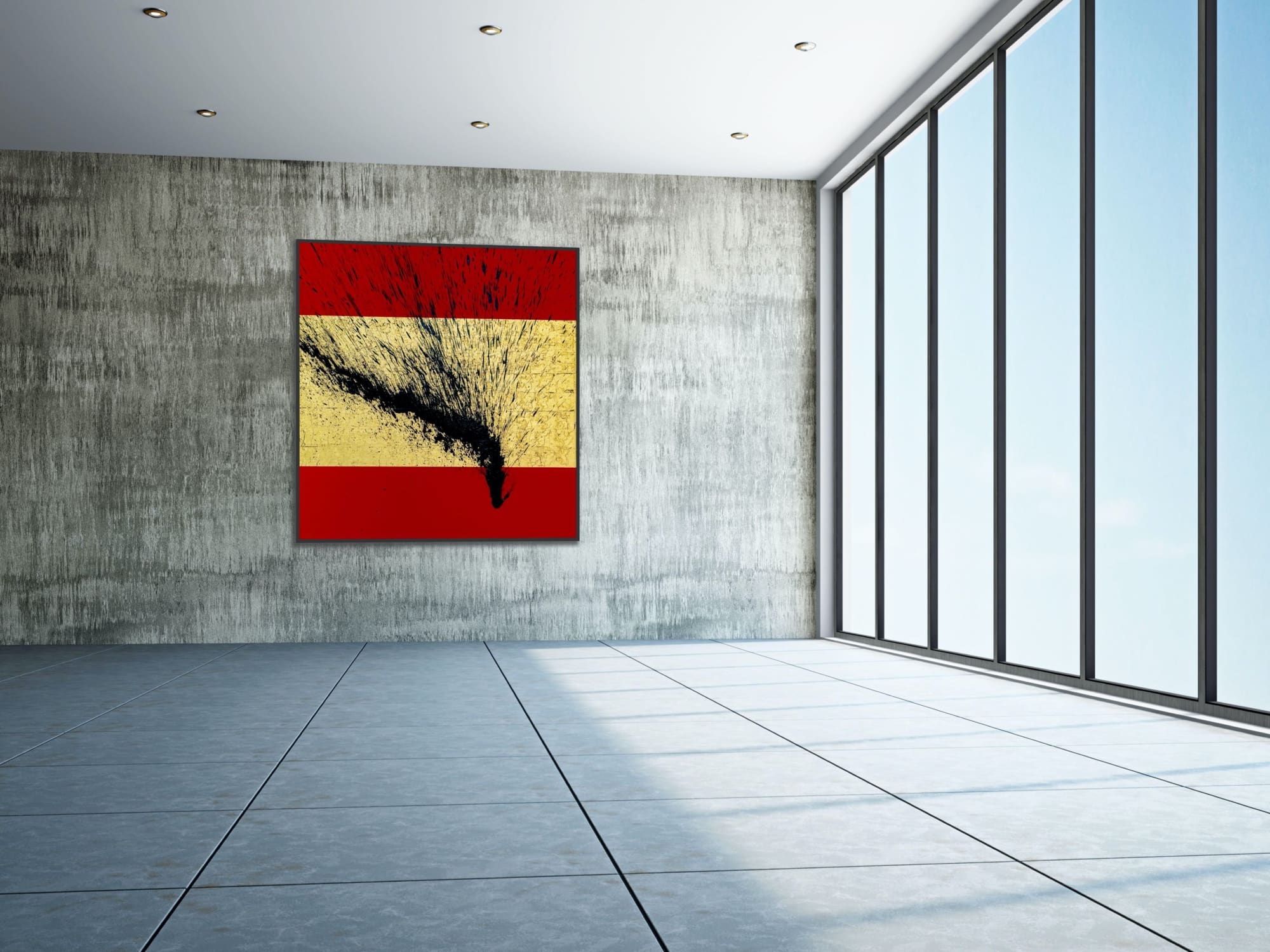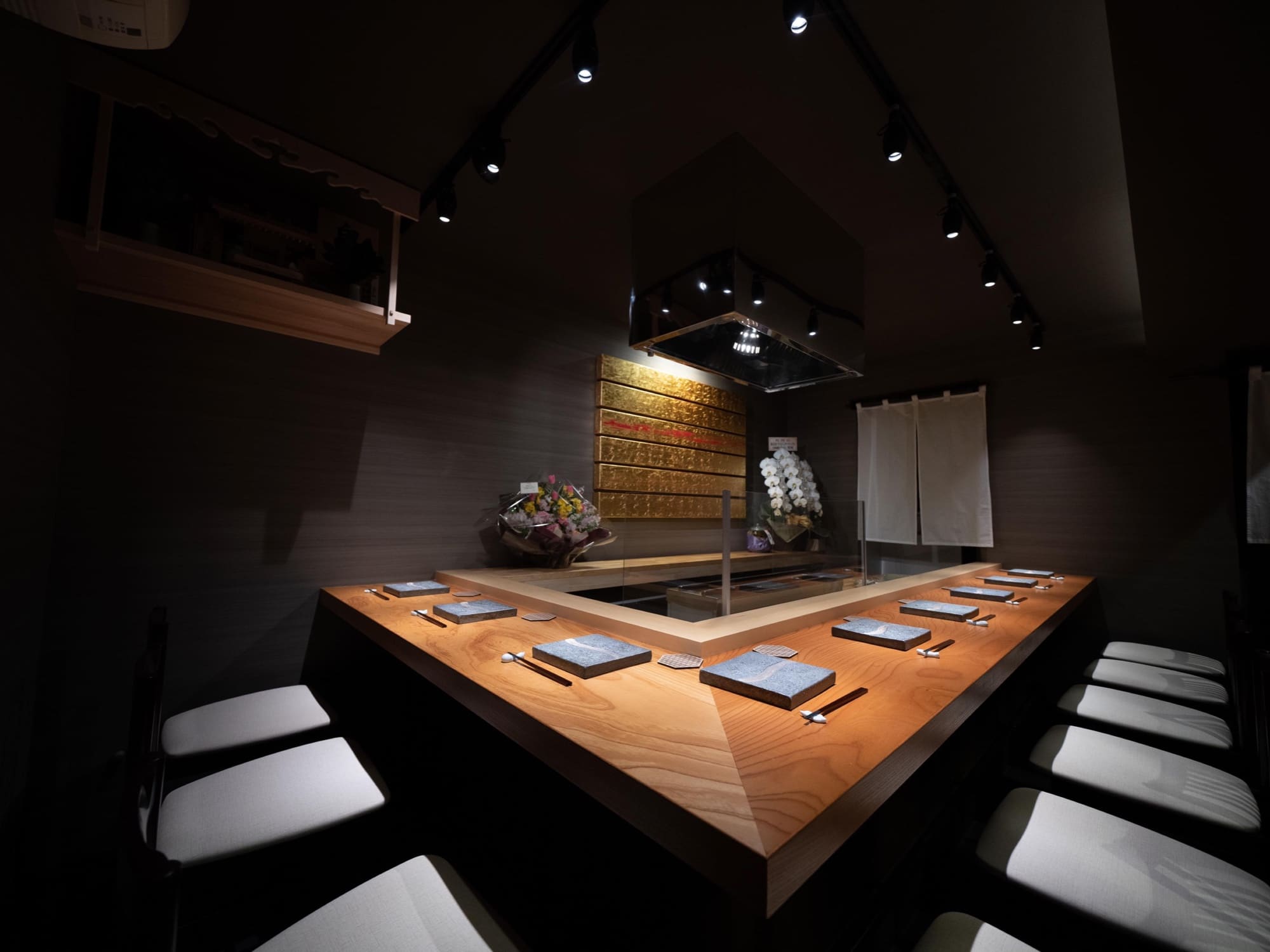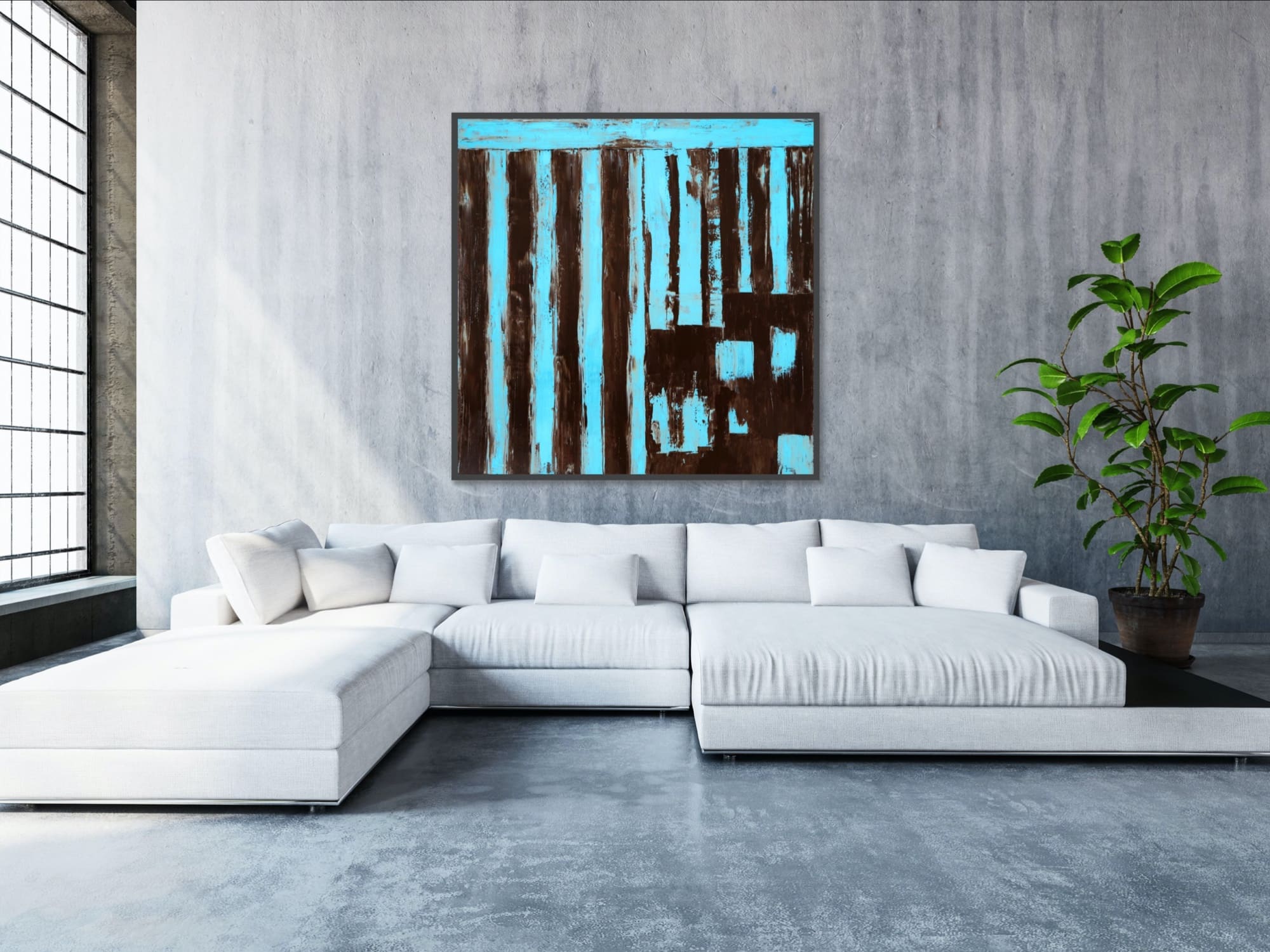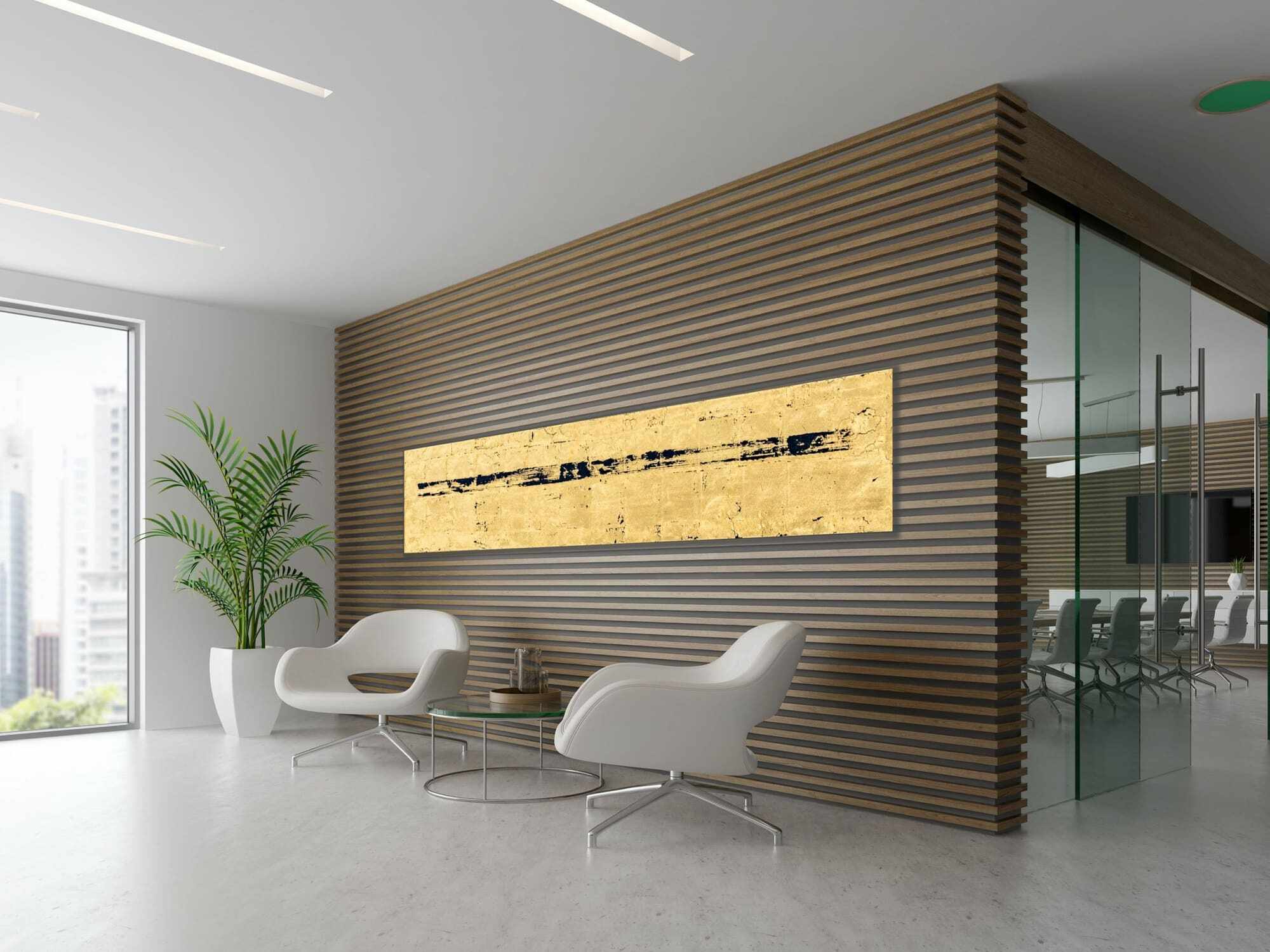 David Stanley Hewett's Story
As a US native who has lived in Japan for more than 30 years, his process is inspired by a deep admiration and respect for Japanese values and tradition. Hewett's work is heavily influenced by Bushido and Shinto virtues. 
Hewett, a former marine and investment banker, began his journey as an artist in 1988. After studying Japanese art history in the United States, he moved to Nagano to pursue his career and start a gallery. He continued his studies in ceramics, traditional painting, Obi design, and making traditional Japanese screens. 
Over the next three decades, he refined his technique and developed an unmistakable style. Today Hewett is recognized for mastery of traditional technique coupled with an American sensibility. 
Hewett's works can be seen in permanent collections of some of Japan's most famous hotels and restaurants. In November 2017, Ake Abe chose Hewett's painting Majime as a gift to the First Lady of the United States. In 2019 Hewett was honored once again when his painting was entered into the National Archives of the United States official record.
Commissioned Paintings On Display: 
Hyatt Place Tokyo Bay, Tokyo, 2019: Large Three-Panel Painting for Lobby

Oakwood Premier, Tokyo, 2015: Three Large Paintings for Luxury Hotel Lobby

Peninsula Hotel, Tokyo, 2007: Presidential Suite

Hotel Okura Tokyo, Tokyo, 2005: Seven Ceramic Works and Three Paintings

Mitsui Real Estate, Tokyo, 2004: Multiple Commissions

Sumitomo Real Estate, Tokyo, 2004: Multiple Commissions

Imperial Hotel, Tokyo, 1992: 108 Paintings

Yokohama Mitsui-Bussan Building, Yokohama, 1992: Five Paintings
Why
Invest in David Stanley Hewett's Paintings?
The best art to invest in will depend on your tastes and the name an artist has built for themselves. When you invest in paintings by David Hewett, you are acquiring ownership in an entirely rare and unique style of work that is also backed by an outstanding resume.

Most of the collectors we've worked with are primarily interested in artwork that fits their tastes. However, many collectors choose David Hewett as an artist to invest in based on these outstanding qualities:
World-renowned

for his masterful use of traditional Japanese painting techniques and his specialization in gold leaf paintings.  

Rare.

Rarity is valuable, and as a U.S. transplant who is deeply embedded in Japanese culture, David Stanley Hewett is an exceptionally rare talent.

Impeccable resume

from the leading collectors and institutions. He has a 30-year track record of exhibitions at the top galleries in Japan and Asia, and one of his paintings was gifted between world leaders as noted in the

National archives of the United States.

Return On Investment.

Naturally, you are looking for art that can appreciate considerably over time. The price of Hewett's fine art has increased 150% over the previous decade with value increasing much more rapidly in recent years. Last year alone, the price went up 20%, and it is projected to grow another 20% this year.  

Great long-term value.

It provides a hedge against inflation and currency devaluation since there's a low correlation between the stock market and the art market. 

Favorable tax treatment.

There are many opportunities for advantageous tax planning through collecting fine art, and new regulations have opened up even more benefits.

Risk aversion.

Since speculative markets have a low correlation with other financial assets, many invest in fine art to diversify their assets. 
The Process of
Buying David Hewett's Art as an Investment
The Hewett Studio Team has 30 years of experience working with collectors, architects, and designers through every phase of the project, from conception to delivery. 
Our Process
Onsite or Remote Consultation.

The process starts with a meeting with David Stanley Hewett in one of his studio and gallery, where we will discuss your goals, budget, and design concept. 

Concepts.

Explore Hewett's works

to see the kind of work he specializes in. This will help you better understand your options for materials, scale, and design motifs. 

Final Selection & Consultation.

After the initial concept is mapped out, we will meet with you again to fill in the details and settle on the logistics in a final selection meeting with the Hewett Studio & Gallery team. 

Delivery.

Once Hewett is done adding the finishing touch to the piece, the Hewett Studio & Gallery team will deliver and install your commission locally (in Japan) or arrange for international shipping through one of our trusted carriers. 
Why David Hewett's Work is
the Best Art to Buy for Investment
Hewett's artwork is one of the best art to buy for investment, owing to the rarity of his talent and painting techniques. His paintings imbue a spirit of positive energy and harmony in any space.
In the past few years alone, the art market has gone through a renaissance of sorts, and investing in artwork is much more accessible than it's ever been. There is an ever-growing number of collectors with an eye for quality and integrity using fine art investment to diversify their portfolios. 
Smart 
Historically, investing in artwork has proven to provide solid returns and many collectors agree that fine art is the best art to buy for investment Today the global art market value is estimated at over 50 billion dollars as an ever-growing number of collectors are buying fine art.  
Although speculative markets tend to have more risk than stocks, the price of art has steadily grown over the last few hundred years. The value of Hewett's artwork has gone up by 150%, and that number is projected to grow by 20% this year. 
Practical 
Whether you are buying a painting for your home or to furnish office space, art addresses the need to decorate your space. Many people consider fine art as an investment as an afterthought but some see it as an opportunity. In this case, the best art to buy for investment should have significant practical value. 
When faced with the choice of decorating the walls you can choose to spend small sums on an asset that won't hold value or you can make a fine art investment that adds to your future capital. 
Unique
David Stanley Hewett is a rare, sought-after talent who has carved out a unique path for himself as an artist. Although Hewett is a master of Japanese aesthetics, his work has a subtle American sensibility about it. 
Hewett's artwork is incredibly specialized and very difficult to replicate; each painting is a one-of-a-kind work of art and crafted to perfection. There are few artists in the world with his level of skill and training in traditional Japanese techniques. 
His traditional painting methods require many years of trial and error to perfect. Although his work embodies timeless craftsmanship, the unorthodox approach of overlying pottery and painting techniques gives his work a fresh perspective. 
Creative Environment
The best art to invest in will not only serve as an inspiration for creativity and innovation, but it can also boost morale and send the message to employees that you have their best interest in mind. 
Additionally, while branding is never the primary reason for buying fine art, it is an added perk. Investing in artwork is an effective way to enhance the social status of your brand and differentiate yourself from competitors. It's also a powerful communications tool for public relations and a meaningful way to communicate your brand values. 
The Hewett Commitment
The David Stanley Hewett Karuizawa Studio & Gallery is passionate about promoting the legacy of Japanese culture. We only source the highest quality materials to create rare artwork that stays true to Japanese tradition and artistry. 
Hewett's paintings are made with paint and gold, gold leaf in particular. The gold leaf used in his paintings is 98.6% gold. This incredibly delicate material is notoriously difficult to work with, but it produces the best quality paintings that will last for hundreds of years. 
The Hewett Studio & Gallery handles every aspect of the commission process to divest the needs of our clients. For the last 30 years, we have been working closely with designers and architects from all over the world to breathe life into shared spaces. Typically, we collaborate with the architects and designers from the design-inception phase of the process to delivery and installation. 
Planning a Gallery Visit?
Are you searching for investment art for sale?
The best way to experience David Stanley Hewett's art is to come in and see it in person. The next time you are in the area, come in and see some featured artwork at The David Stanley Hewett Karuizawa Studio & Gallery. 
Please explore Hewett's works to learn more and contact us to arrange a visit or for all other inquiries.