Rare Avante-Garde Corporate Art to Complete Your Collection
The whole is greater than the sum of its parts and a company's identity is much more than a logo or mission statement. From the people in your organization to the layout of the office, every aspect of the company tells a story about your brand, and corporate artwork is an important part of that story.
David Stanley Hewett's artwork is a valuable addition to any corporate art collection to breathe life into your workplace and help instill a sense of harmony and inner strength in your team.
Contact us to learn more about how you can procure commissioned Corporate Artwork from David Stanley Hewett.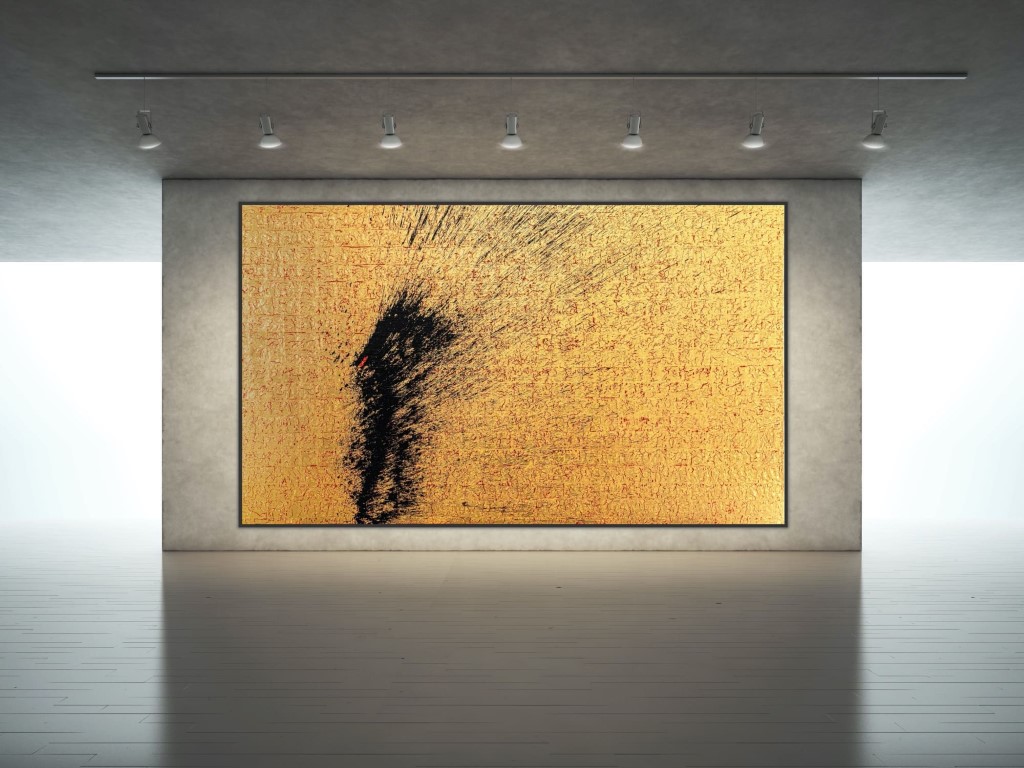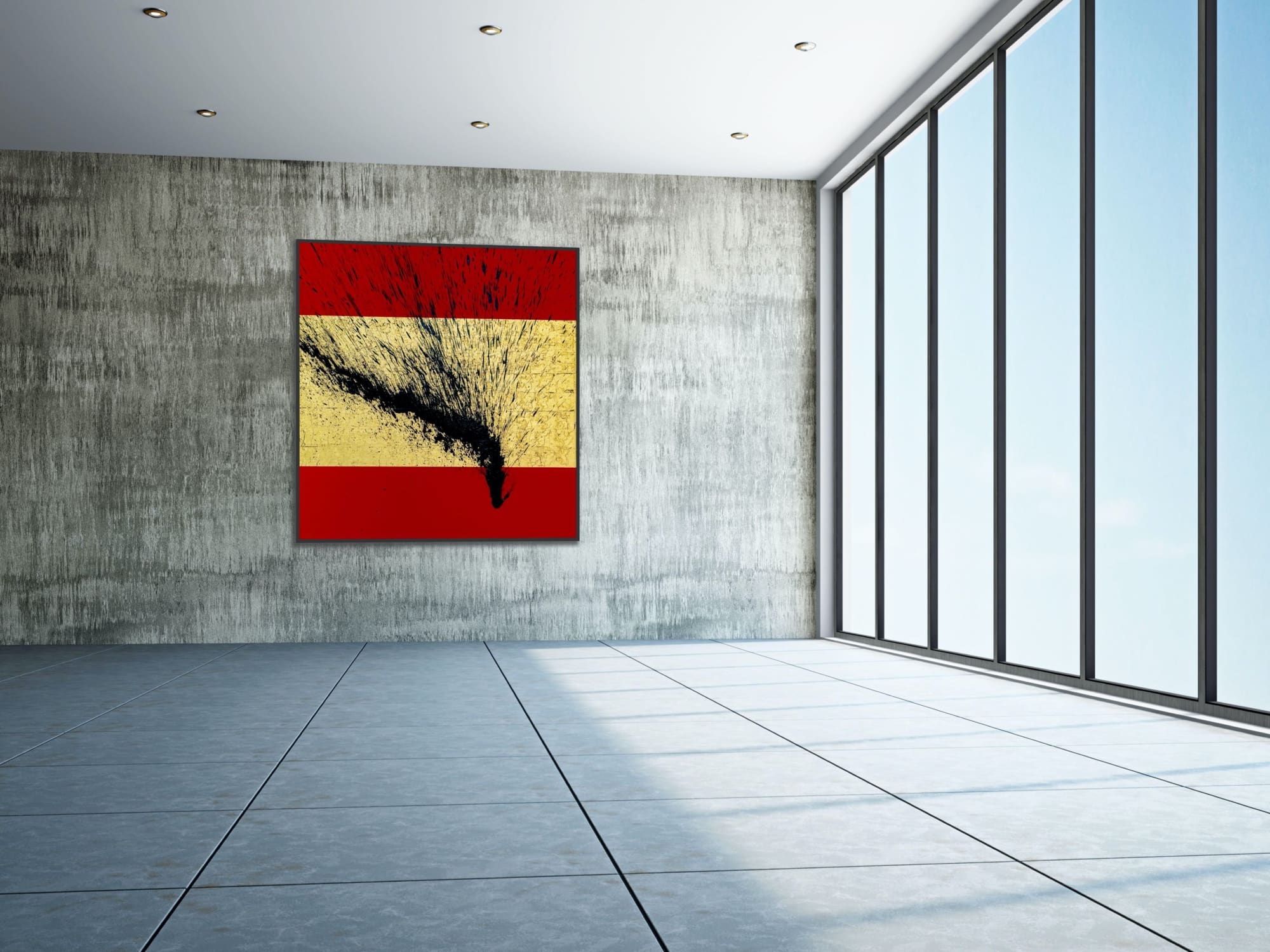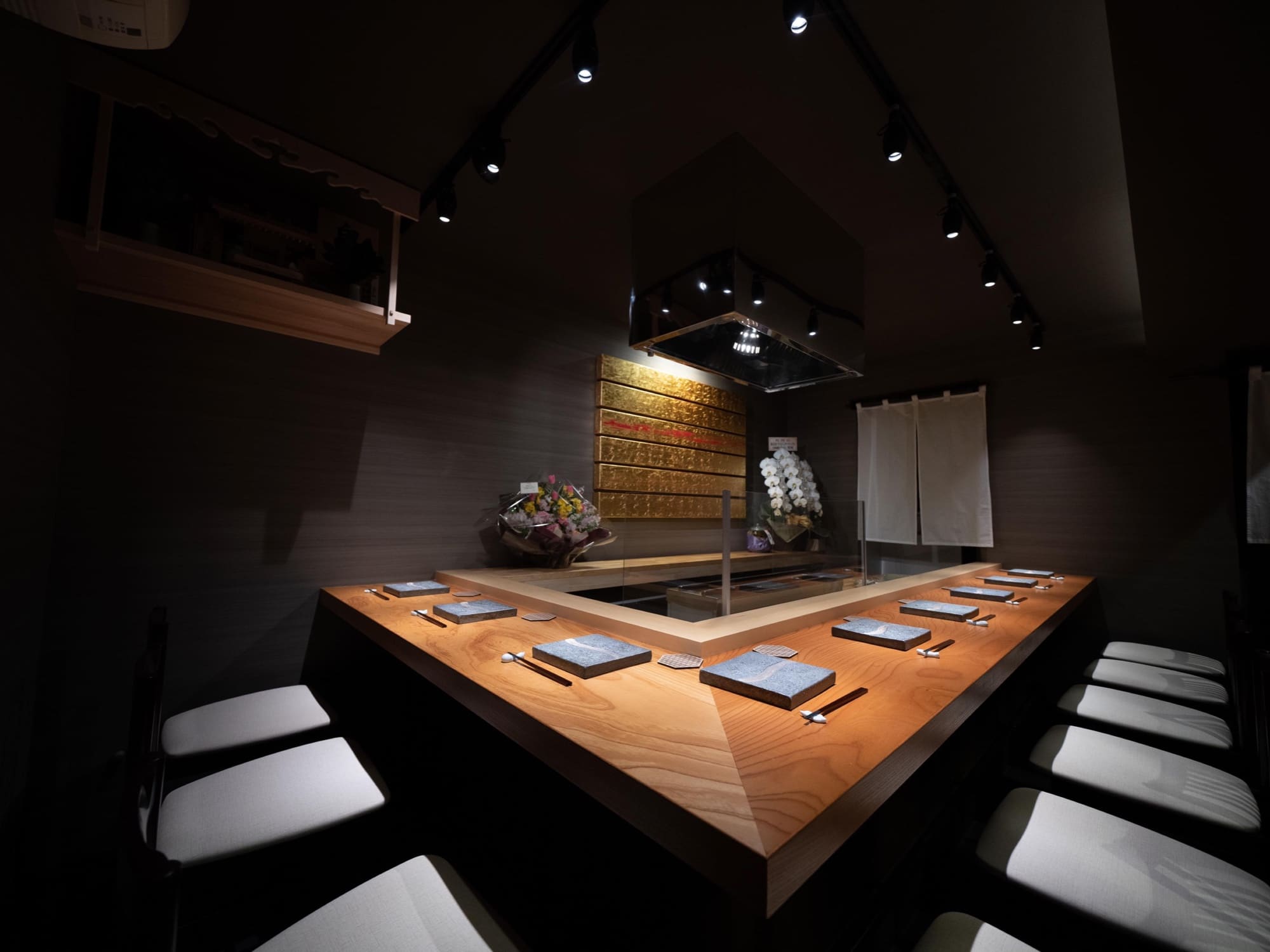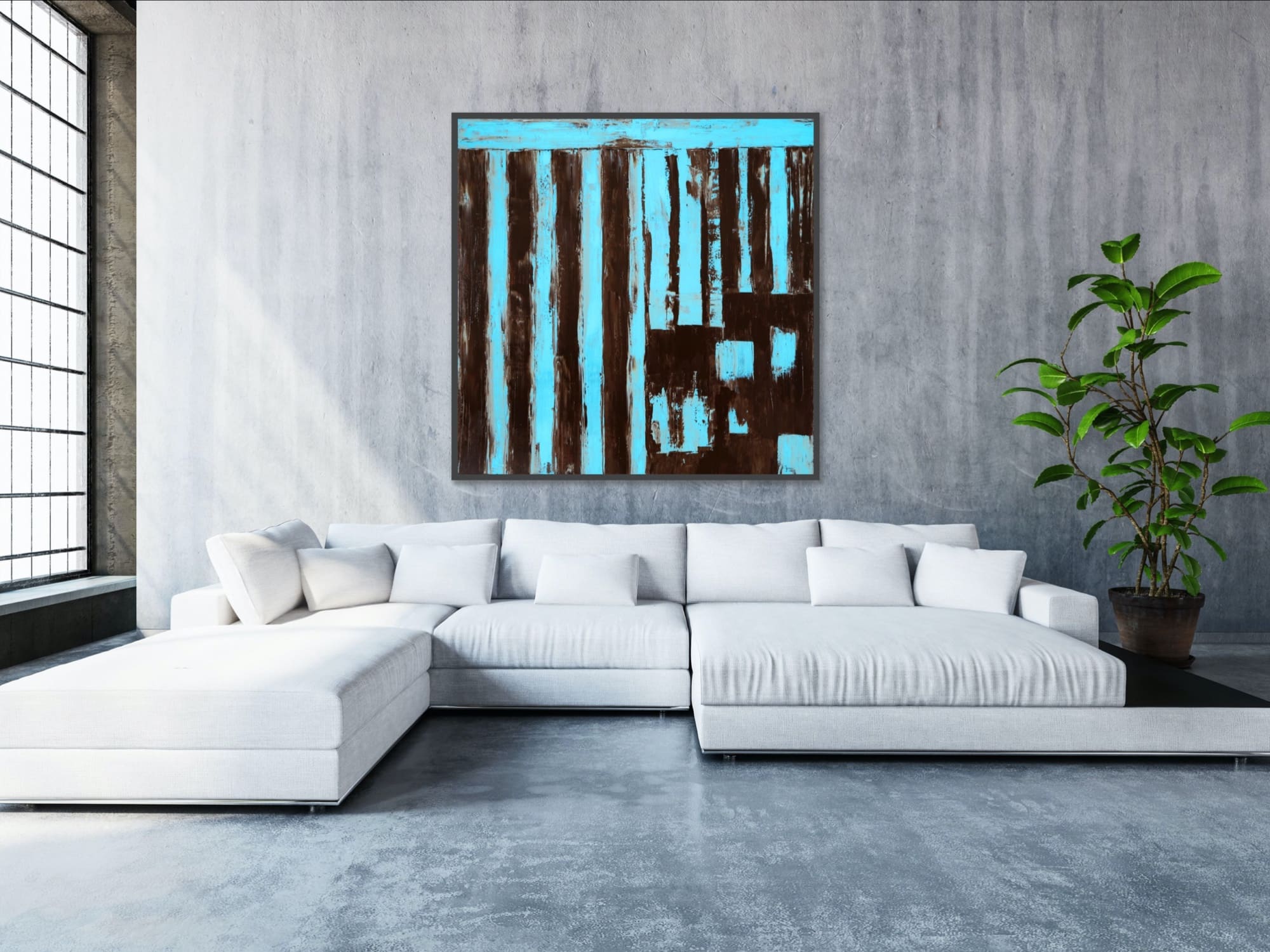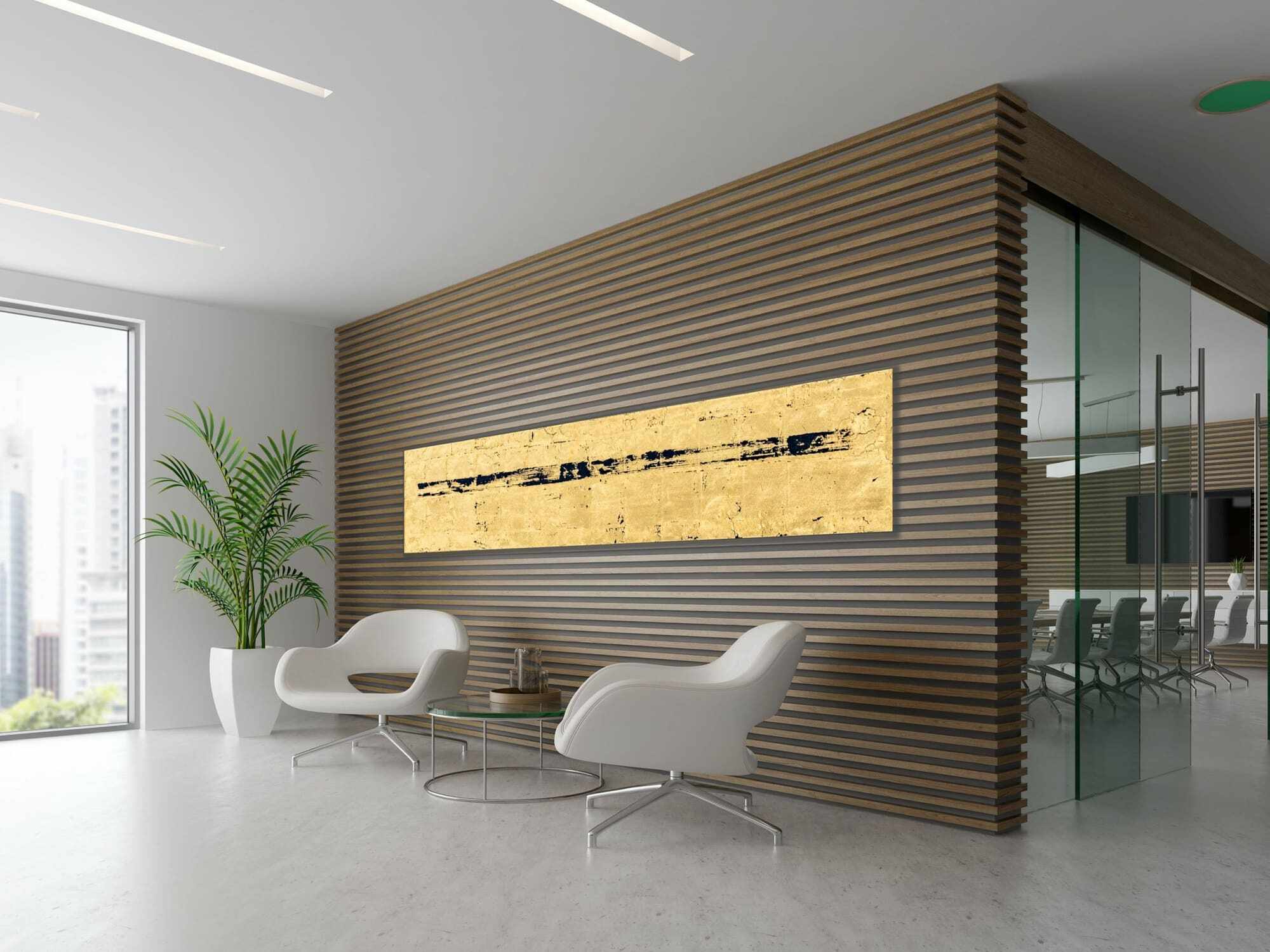 David Stanley Hewett Short History    
David Stanley Hewett's work is fueled by a deep love and respect for Japanese values and tradition. His journey as an artist began in 1988 with a simple goal, to bring Japanese-inspired art to the world.
As a US native who has been living in Japan for more than three decades; his work carries an American sensibility coupled with a mastery of Japanese aesthetics. He specializes in large paintings for hotels and private residents. Many people say that Hewett's avant-garde paintings and ceramic works imbue them with a sense of harmony and inner strength.
David Stanley Hewett is well known both nationally and internationally. He has shown in Japan, South Korea, Hong Kong, Singapore, and New York. His works can be seen in permanent collections of the Imperial Hotel, Oakwood Premier Tokyo, Okura, Hotel Tokyo, and the Peninsula Tokyo Hotel as well as other public and private collections around the world.
In November 2017, Akie Abe (the wife of Japanese Prime minister Shinzo Abe) selected Hewett's painting, Majime, as a gift for the First Lady of the United States, and in 2019, Majime was entered into the National Archives of the United States of America.
Corporate art collections that include Hewett's work:
Prudential Securities Japan, Ltd.

Mizuho Bank

The Imperial Hotel Tokyo

The Okura Hotel Tokyo

The Oakwood Premier Tokyo

The Peninsula Hotel Tokyo

Mitsubishi Trading Company

Mitsui Bussan International

Manabe Midori Interior Design

 
Why Invest in Hewett's Art?   
A solid corporate wall art collection can inspire ideas that open new doors, strengthen the value of your corporate art collection and enhance your brand in ways you might not have realized. However, it takes an eye for talent to curate a truly unique and valuable collection. Corporate art buyers must consider the many factors involved in determining how well an artwork might appreciate over time as an investment.
Hewett has an impeccable reputation and is a rare talent. He is world-renowned for using gold leaf in his work, a notoriously difficult material to work with. Few in this world have put in the requisite decades of training to match his level of mastery with gold leaf artwork.
He is an accomplished artist having sold his work to some of the world's leading corporate art collectors.
He has a 30-year track record of excellence with his work being featured both internationally and in Japan's most respected galleries countless times.  
The Hewett Studio & Gallery team has extensive experience as international corporate art consultants for some of the world's most prestigious clientele.
Our Process  
How can you acquire corporate office wall art from David Stanley Hewett? The process to buy Hewett's artwork for your collection is simple and straightforward.

The stages of our projects are as follows:
Onsite or Remote Consultation
The process begins with a meeting with David Stanley Hewett and the Hewett Studio & Gallery corporate art consultant team; where we discuss your corporate art goals, budget, and design concept.
Concepts
Explore Hewett's works to see the corporate artwork he has done. This will help you get a better understanding of your options for content, materials, and scale. 
Final Selection & Consultation
Once the concept is mapped out, we will sort out the details in a final selection meeting and consultation with the Hewett Studio & Gallery team. Here we will settle on the art commission details, pricing, and delivery schedule.
Delivery
Once your artwork is ready, the Hewett Studio & Gallery team will deliver and install your commissioned painting locally (in Japan) or arrange for international shipping through one of our trusted couriers. 
The Hewett Commitment  
The Hewett Studio & Gallery is dedicated to the legacy of Japanese culture. We are committed to sourcing the highest quality materials to produce rare artwork that stays true to the artistry and traditions of Japan.
Hewett's signature material is gold, specifically gold leaf for his paintings. The gold leaf used in Hewett's paintings is 98.6% gold. This incredibly soft, thin material is extremely difficult to work with but it produces the best quality artwork, paintings that will endure the passage of time.
The team at Hewett Studio & Gallery has more than 30 years of experience working closely with designers and architects from all over the world to bring life and energy into shared spaces. It's typical for our team to collaborate with the architect and designer from the beginning of the design-inception phase to the completion of the project.
Why Hewett's Artwork is a Perfect Addition to Any
Corporate Art Collection
Andy Warhol famously said that "…making money is art, and working is art…" While this statement rings true, the opposite is also true at the present moment. Art is good business, and investment in rare corporate artwork can add diversity, depth, and value to your collection.
Smart
Today, the global art market value is estimated at 50 billion US dollars. The good news is that these days, art investments are no longer exclusive to eccentric billionaires and fine art aficionados. 
Unique
It's easier than ever to diversify your portfolio with corporate wall art. As a result, the art market is a hotbed of activity for up-and-coming collectors. 
One reason for this is because the art world has a different set of rules than the stock market. Analysts agree that an investment in art is a good way to mitigate risk since the art market has a low correlation to the stock market.
Rare
Aside from risk management, a good ROI is another reason to invest in art. Rarity is valuable and rare art has a better chance of appreciating over time. No matter how much your other assets fluctuate, a Monet will still be a Monet no matter what.
Likewise, Hewett's work is exceedingly rare as an American artist specializing in traditional Japanese technique with the exceptionally challenging gold-leaf media in particular, you won't find any other piece in the world akin to his work nor could it be easily recreated.
Art Creates a Culture of Creativity
Art is also an investment in the people of your organization. As Millennials and Gen Z dominate the workforce, so do their values. Experts believe companies who nurture creativity are better equipped to come up with innovative solutions, which can lead to positive compounding results for the business.
Corporate office artwork can dramatically affect the emotional quality of a space. In the past few decades, more and more corporate art collections have been curated for employees. Many companies feature art in their office space, which can inspire creativity and increase productivity, especially among creative and digital professionals.  
Hewett's paintings are designed to imbue a harmonious state of being and a sense of inner strength. Many of his clients put their paintings in the entryway or foyer to give the space an immediate sense of power and elegance.
Corporate Art
Boosts Your Brand
Corporate art buyers have many different goals for their collections and branding is high-priority on that list. Want to communicate the value of your brand? Actions speak louder than words and effective branding makes it much easier to thrive. 
An impressive collection of corporate office artwork followed by a strong conference room wall art statement piece can send a powerful message about the success of your organization. A statement that can boost your level of sophistication, influence your partners and create a buzz around your brand.
It's Good for Business
Corporate art collections can be great for public relations. Networking is a numbers game and the art world is full of opportunities to meet well-connected individuals. You never know who you might meet. But no matter who you connect with, art is a great way to spark that connection.
Planning a Gallery Visit?
Whether you are looking for corporate office wall art, conference room art or you need to collaborate with a reputable corporate artist, the best way to learn more is to experience it for yourself.  Next time you are in the area, come and see some featured artwork at our gallery.
Hewett Studio and Gallery, Nagano-Ken, Kita-Sakugun, Karuizawa-Machi, and Nagakura 3945.
Please explore Hewett's works to learn more or contact us to arrange a visit and for all other inquiries.